Arts & culture abound at Nordic Fest. Visit Vesterheim to learn about Norwegian arts and culture, attend the Bunad Show—and check out various venues where you can observe artists at work and purchase items to take home.
Highlights
Please check schedule for complete listings.
Arts & Crafts Center
A main event of Nordic Fest since 1974, the Arts & Craft Center is bustling with activity with 30+ artisans from the region. Here you'll find Scandinavian themed wooden figurines, ceramic, fabric and wood gnomes, Hardanger embroidery, rosemaling art, Nordic folk art, Norwegian needle craft, American girl doll clothes, jewelry, soaps and lotions, fabric quilted runners, fabric wall art, machine embroidery, and much more.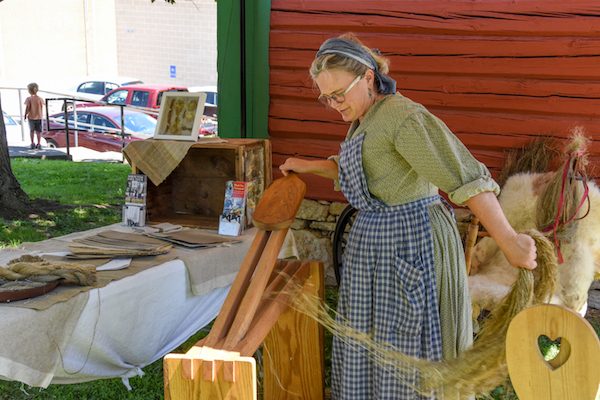 Living Traditions at Vesterheim
Vesterheim Museum
Friday and Saturday

Don't miss the opportunity to visit Vesterheim, the national Norwegian-American museum and heritage center, during the Fest. Take in exhibitions and attend demonstrations of everything from woodworking to musical instruments to weaving. Their website is the best place to find up-to-date information about Living Traditions.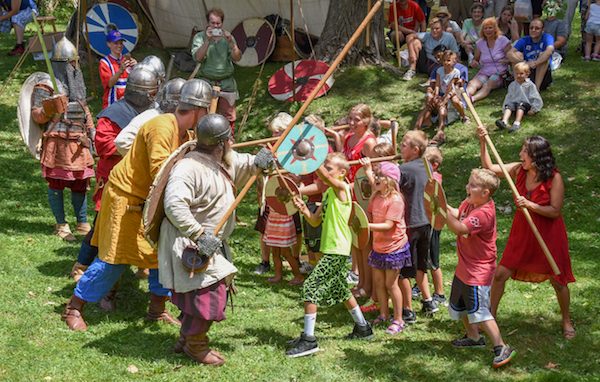 Skjaldborg Viking Encampment
New Location for 2021: John Cline Elementary School

The Skjaldborg group from Elk Horn, Iowa entertains Festers throughout the day and provides full Viking combat demonstrations.
Bunad Show
Hotel Winneshiek
Saturday, 2pm
A staple event at Nordic Fest since 1973, the Bunad Show enables Festers to experience the diversity of traditional Norwegian folk costumes. Marvel at the intricate handiwork and rich history of these unique clothes worn by volunteer models.