Skäl Recipient 2021: Steve Johnson
Nordic Fest Skäl Recipient (previously flag recipient) is an individual or individuals who have demonstrated exceptional and continuing support of the Fest.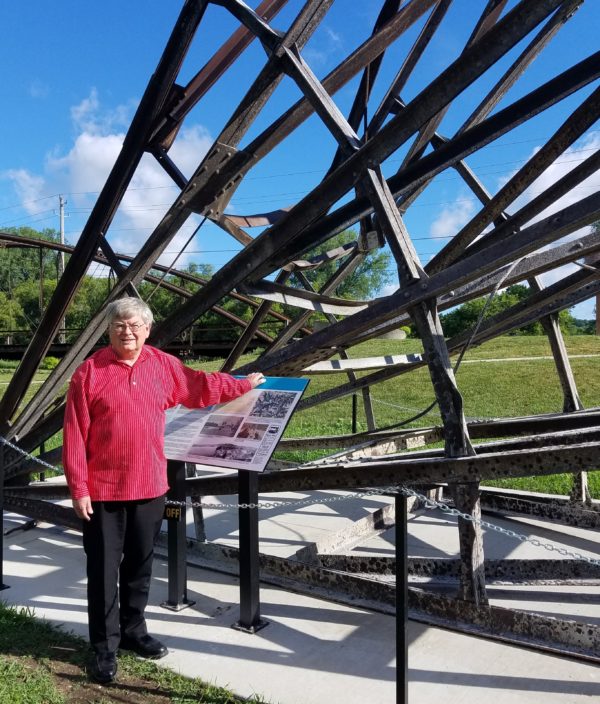 Steve Johnson's first Nordic Fest was in 1973. He has been part of most of them since then over his decades-long career at Vesterheim, the National Norwegian-American Museum and Folk Art School. When you work at Vesterheim, participation in Nordic Fest is a given.
As Vesterheim's liaison to the Nordic Fest Board, Steve served starting in 2000, and was elected Board President in 2006. During this time, he worked primarily with membership, encouraging multiple reminders for the broadest possible community support of the event. Some of the regular features of Nordic Fest that everyone has come to expect, such as Heritage Demonstrators and Viking reenactors, are also the result of Steve's tireless efforts.
His lifelong interest in historic preservation has extended into other areas of service as
well. He has long been involved with the Norman Borlaug Heritage Foundation, The Winneshiek County Historical Society, and the Winneshiek County Historic Preservation Commission, for which he currently serves as Chair.
Steve Johnson stands as one of the many people who have helped over many decadesto sustain this great community event. His respect for historical and cultural heritage provides a fine example for everyone who will carry the Nordic Fest tradition into the future!
Grand Marshal 2021: Hometown Taxi
Nordic Fest Grand Marshal is an individual or individuals who have provided outstanding services to the Community.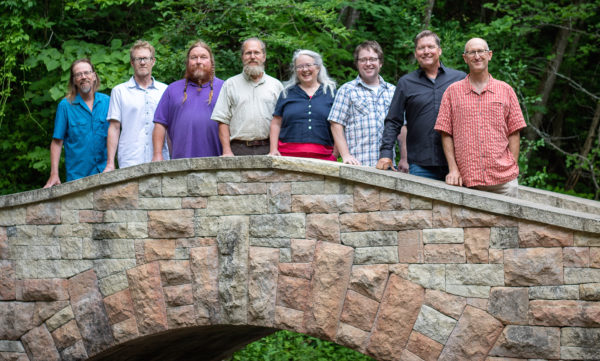 Nordic Fest chooses the Grand Marshal to recognize outstanding service to the community. Hometown Taxi was nominated for this honor by some of their many grateful customers! This unique small business provides a service that allows for a quality of life that could not be imagined in most small towns or even larger cities. For those who don't drive for whatever reason, Hometown Taxi is there to help. Most of the clientele consists of regular passengers, and more than 60% are senior citizens.
Hometown Taxi caught the eye of the Wall Street Journal a while ago. A 1999 article noted aspects of their business model, and could not miss the significant ways that it differs from most. From the start in 1987, it has been run as a partnership of driver-owners. There are currently eight: Daniel Rotto, Scot Idstrom, Eric Paulson, Ketel Paulsen, Craig Witt, Heidi Olstad, Eric "Lincoln" VanVliet, and Ian Miller. Together, the website announces, they have "well over 100 years of taxi driving experience." Turning a profit is secondary to providing a service to members of the community. "We love our riders," says Daniel Rotto, who has been part of it from the start.
The Nordic Fest Board acknowledges the dedication and sacrifice of essential workers during the past year of COVID disruption, and counts Hometown Taxi among them. During the worst of it, business was down to just 5% of normal. Those were "tough times," but they never shut down. With limited hours starting in March 2020, Hometown Taxi offered delivery service and essential medical rides. An example is driving dialysis patients three times a week for treatment. Ridership is back to about 80% of normal. The drivers are unanimous in their eagerness to get beyond COVID, but for now they are keeping plastic barriers and air handling devices installed in the taxis. They are also holding off on shared rides, a charming part of normal operations that saves time and gas, and is a key part of building community that Hometown Taxi does so well. The safety and health of the riders is most important.
Thank you Hometown Taxi for your service to the Decorah community since 1987. Your courtesy, friendliness and helpfulness are inspiring!
Past Flag Recipients
1982: Pastor Paul & Lois Christenson Family
1983: Phyllis Leseth
1984: Bernard White, Hawkeye Stages
1985: Jack & Ellie Anundsen
1986: Dennis Larson *
1987: Grant Woldum *
1988: Betty Hacker
1989: Ernest E. "Pokey Pete" Peterson
1990: Maggie McConnell
1991: Marion & Lila Nelson
1992: Mike & Pat Dahly
1993: Grace Rikansrud
1994: Elliot Christen
1995: Norma & Willis Wangsness
1996: Gary D. Svenson
1997: Jack & Marge Thompson
1998: Rev. Paul Hasvold
1999: Chuck Casterton
2000: Clark Goltz
2001: Darrell Henning
2002: David & Betty Nelson
2003: Barbara Hunt
2004: Gordon McMasters
2005: Paul & Bev Nichols
2006: Karla Erdman
2007: Lorraine "Sis" Saquitne
2008: Janet Thompson
2009: Renda Saquitne
2010: Dag & Sharon Rossman
2011: Helen Hendrickson
2012: Tim & Mary Kay Lynch
2013: Bev Christen
2014: Marcia Fox
2015: Foot-Notes on their 25th anniversary
2016: All past and present Nordic Fest board members with special recognition to the founding memebers.
2017: Sally Stromseth
2018: Midge Kjome
20 19 Jim & Ann Kephart
2020: NO FEST
2021: Steve Johnson
Past Grand Marshals
1975: Governor Robert Ray
1976: Hub Meeds, Minnesota Vikings mascot
1977: Clair Kjome, Commodore of Minneapolis Acquatennial
1978: Chr. Sommerfelt, Norwegian Ambassador to the U.S., and Counsel General Haakon H. Storlaug "led the parade"
1979: Past Nordic Fest board chairpersons/presidents
1980: Governor Robert & Billie Ray, as well as Mayor David T. and Betty Nelson "led the parade"
1981: Dr. Elwin and Helen Farwell, Luther College President who retired in
1982
1982: Members of the
1982 Nordic Fest board
1983: David & Betty Nelson
1984: Governor Terry Branstad "led the parade"
1985: Laura Hoeg "Nisse lady"
1986: Jan Stenerud
1987: Grant Woldum
1988: Pastor Paul and Lois Christensen
1989: Myron Floren
1990: Earnet E. "Pokey Pete" Petersen
1991: Marion & Lila Nelson
1992: Ole & Lena
1993: Grace Rikansrud
1994: Nordic Dancer directors: Darv & Betty Hacker, Jon & Mary Hart, Elea Uhl, Jeanette Pilde, Paul & Lois Chstenson
1995: Trollheim Tur til Fots (Troll Walk) Guides
1996: Edith Grimstad & Larry Grimstad
1997: Gordon & Agnes Christianson
1998: Mabel White & Jack Anundsen
1999: Bob Usgaard
2000: Nordic Fest board presidents
2001: Lauren Singers
2002: Karl & Nikoline Svendsen family descendants, 100th anniversart of their immigration
2003: Jerry Rosholt
2004: Esther Miller
2005: Elliot & Bev Christen
2006: Nordic Fest founders
2007: Dave & Brenda Carlson
2008: Winneshiek County Firemen's Association
2009: Mildred Jacobsen
2010: Kephart Family, Kephart's Music Center, 50th year in business
2011: Elwin D. Farwell, H. George Anderson and Richard L. Torgerson, Luther Presidents on the Colege's Sesquicentennial
2012: Bob Anderson, Raptor Resource Project
2013: Trails of Winneshiek & Trout Run Trail Volunteers
2014: Carl Homstad
2015: Elizabeth Lorentzen
2016: The entire Decorah Community for their continuous contribution and support of Nordic Fest for 50 years
2017: Charlie Langton
2018: Julie Shockey Trytten
2019: Ed and Joyce Epperly
2020: NO FEST
2021: Hometown Taxi